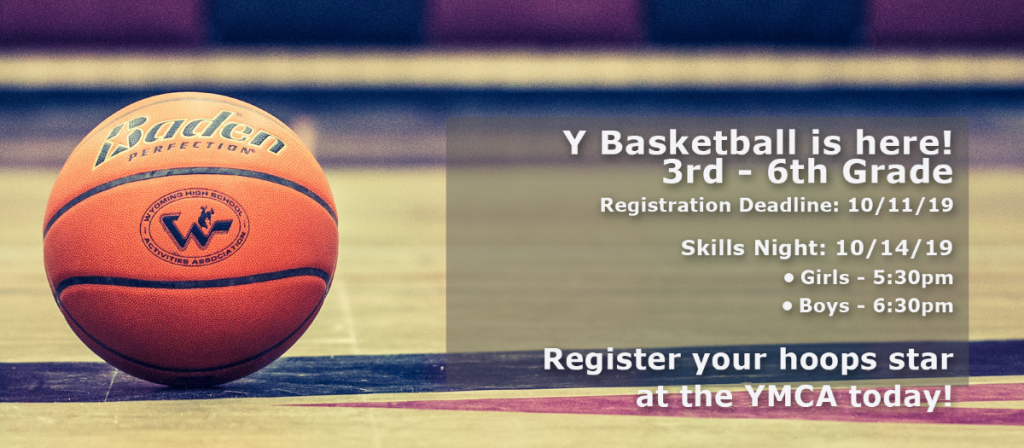 Y-Ball is here! We are starting off with 3rd – 6th grade boys & girls. Our focus is the fundamentals of basketball and intended to develop our athletes in each division. All players will get a chance to play the game, learn the rules, become team players and demonstrate good sportsmanship.
Season Dates:
October 14th – December 9th
Skills Night:
Monday, October 14th @ the Y
Girls @ 5:30 pm
Boys @ 6:30 pm
Practices:
Practices times are determined based upon coach preference and availability.
Team roster and practice information will be made available later in the week following Skills Night.
Games:
Begin Monday, November 4th
Begin @ 5:30 pm
Played @ the Y and Bomber Mountain Civic Center
Registration Deadline:
Friday, October 11th

A $10 late fee may be assessed after this date.
Y-Ball | Pre-K – 2nd Grade
The Pre-K – 2nd Grade Y-Ball season will take place after Christmas.
More information will be available closer to and after Christmas.
For questions & additional information